Deer Path Farms is given 2 Gold Awards for
Best Attached Home
at the 2013 PRISM Awards Gala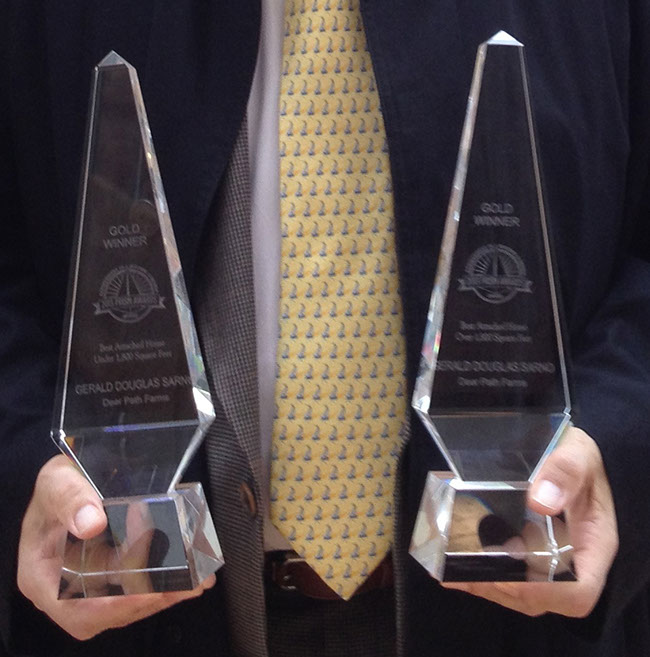 Bringing home a Gold in both categories entered, Deer Path Farms was voted
Best Attached Home by a panel of judges: leading professionals and acclaimed experts in their profession.
Continuously recognized for unsurpassed excellence, quality craftsmanship, and innovative designs,
Deer Path Farms is proud to be a multi-award winning community . . .
"the only community of it's type in the country."
Celebrating the finest builders, developers, architects, land planners, and other professionals in the home building industry, the biennial PRISM Awards are a juried competition.
Deer Path Farms has a long history of PRISM Awards. Every time Deer Path Farms has entered this competition, we have won.
We feel honored to be recognized for this unique custom community, and feel proud as Deer Path Farms continues to thrive.